Home Décor Blog
Posted by Heather Pedersen on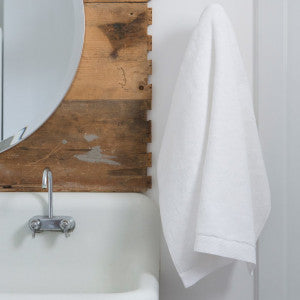 Want to make over your bathroom, but don't want a large construction project?  We'll use mirrors, accessory sets, sconces and towels to show you a fast and easy way to update your bathroom and make it feel fresh without all the dust and mess.
Posted by Heather Pedersen on
With the Kids gone, Custom Furniture Refreshes Empty Nest In 2018, more kids are going to college than ever before, leaving parents wondering what comes next. This drastic change in a family's lifecycle, can seem much more overwhelming than the actual reality of living as an empty nester! You Empty Nester's out there know exactly what we're talking about. It's that feeling that comes the days after your youngest child steps out of the house and you ask yourself, where did my kids go and where did all this space come from?! The most common way people cope with Empty Nest...
Posted by Heather Pedersen on
The unique trends in home décor witnessed so far in 2018 are fueled by larger lifestyle trends popping up within our society. The concept of minimalism, our growing ability to work from home (or anywhere), and our rising desire for multi-functionality, are all catalysts to these popular trends and styles. Couple these changes with an expanding economy and we can understand why the designer furniture and custom furniture markets are expected to increase by over 4% in the coming years. As people continue to spend a larger amount of time at home, interior designers and home owners are trending décor...
Posted by Heather Pedersen on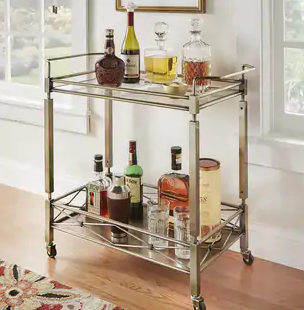 Bar carts aren't only great for storing your favorite spirits, but they're a stylish statement piece in any household too! The right bar cart brings an elegant feel and provides versatility, because its look can be altered for any occasion. Just think, if you're hosting a classy event where you want a sleek and simple bar cart look, it's easy to match any theme by decorating the cart with similar, sharp looking color schemes such as silvers or golds, and not overwhelming the cart with clutter. On the flip side, if you want to dress your bar cart for a...
Posted by Heather Pedersen on
BLACK is the new TREND!.  See how we can help you add in this trend to your home.